Oakstead Tree & Property Care
Serving Southern Vancouver Island
Oakstead is a team of Certified Arborists, Arborist Technicians, and Horticulturalists with a focus on the environmental impact and sustainability of our work. We provide Southern Vancouver Island with professional tree, yard, and garden care for a variety of residential, commercial, and government clients. We look forward to assisting you with your project – however big or small!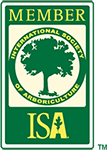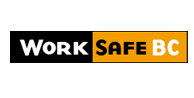 Oakstead is taking vegetation management into the future!
Oakstead Tree & Property Care is a full service property, garden, and tree consulting company in Brentwood Bay and Duncan, British Columbia. The company is owned and operated by the Heinrichs and offers residential, commercial, and industrial services for:
Trees, shrubs, and forests
Tree Consulting & Permits
Yard & Garden
Design for Climate Change, Wildlife, Ecosystems, & Wildfire Mitigation
Landscaping
Decks, Arbors, & Pergolas
Although we provide all the services that are common to most tree & garden service companies on Southern Vancouver Island, we are not just another tree & garden company.
We, at Oakstead, think about the future and plan for the long-term. Climate change is happening all around us, and we work hard to find the right vegetation for you that will survive these changes. You know a tree should be suitable for its location; these days though, it's not that simple. We choose our vegetation for their resilience during watering restrictions, wildlife growth, and resistance to wildfires. Everyday we make decisions that will conserve water, wildlife, trees and vegetation to provide carbon sequestration for our world. Oakstead works hard to keep your space beautiful for you and our island green for the next generation.
Our practices and treatments are based on science, professional standards (ANSI and The Canadian Landscape Standards), and your long-term needs. You have our personal guarantee that we will deliver all this to you with good-old-fashioned customer service and honest work-ethic. For more information about our accreditations and certifications, check out our about page: About Us
We are fully covered with liability and professional insurance and are WorkSafe certified.